Bringing agile hardware development to life, 
enabling chip designers to 
create the innovations 
of the future
Bringing agile hardware development 
to life, enabling chip designers to create 
the innovations of the future
Bringing agile hardware development to life, 
enabling chip designers to create 
the innovations of the future
As part of the Electronic Design Automation (EDA) industry, we offer software products to improve semiconductor development. By using our software, our customers and partners benifit from a more cost-efficient product development combined with a faster time-to-market.
With our professional and heterogeneous team, we are constantly improving our products based on customer feedback. As a start-up project in it's pre-seed stage, our goal is to have a completed alpha launch with our early adopter pilot customers by the end of the project phase.
The project is funded by the German Federal Ministry for Economic Affairs and Energy with its Initiative "EXIST Transfer of Research" under the project name "Syncopate" (03EFORP026) at the Technische Universität Kaiserslautern.
A powerful team, taking the vision of today and making it to our challenge of tomorrow.
A powerful team, taking the vision
of today and making it to our
challenge of tomorrow.
Our motivated and experienced team consists of four full-time employees:

Tobias Ludwig and Michael Schwarz are computer engineers within the field of Electronic Design Automation, including a finished PhD program. Max Birtel is an industrial engineer with project management experience and a PhD in digitalization. Tim Burr is a Software Developer for Application Development.
Initiator; Sales & Marketing
"Since my early youth, IT and digitalization have always fascinated me, especially how hard- and software work together. This long-lasting fascination resulted in studying computer engineering at the University of Technology in Kaiserslautern, Germany. 
The experiences during my studies and my student jobs motivated me to start a PhD program at the Chair of Electronic Design Automation. My research lays the foundation for our spin-off.
Within Lubis EDA, I will use my experiences in software development to plan and create products that our customers want.
In a digital world it motivates me to push innovation and generate new, feasible ideas for the highest level of customer satisfaction"
"I always liked to solve technical or everyday problems as a kid, that's why becoming an engineer has always been my plan. Combined with the interest in programming and technology, I decided to study computer engineering at the University of Kaiserslautern, Germany.
With the beginning of my master's degree, I started a job as a student worker at the Chair of Electronic Design Automation which motivated me to tag along for a PhD program afterwards. The research projects during that time gave me valuable insights in EDA and semiconductor companies, showing complex internal processes as well as rigid hierarchies.
 
Change and revolutionary innovation is very hard to implement from the inside of a company. I'm convinced that our solution can modernize existing processes and help companies to continuously innovate."
"I always wondered how technological innovation and economic feasibility can be combined. To figure it out I studied industrial engineering with a focus on electronics. 
With my master's degree at hand, I was still curious how to solve real world problems. This motivated me to absolve a PhD program within the area of industry 4.0 since digitalization is one of the megatrends of our time.
During my time as researcher, team leader and senior researcher I was able to gain valuable insights in leadership, company growth and financial thinking.
I'm excited to see the customer feedback regarding our products and which opportunities and future possibilities come along with it."
Development & Customer Support
"My interest in technology, especially in software, started early as a teenager when I started programming my first computer games. Over the years, this hobby turned into the idea to follow this path for my further education.
As a qualified IT specialist, I started with application development as my focus area where I worked really close with customers and learned to understand their concerns and needs.
I'm looking forward to develop applications that customers love to use and feel comfortable with. As frontline employee in customer support, I'll help our customers to get started with our products and improve the product as well as the process a long the way."
Tobias Ludwig and Michael Schwarz had the idea for the spin-off in 2015 when they started their PhD at the Chair of Electronic Design Automation at the University of Technology Kaiserslautern.
The foundation for the development was generated about 15 years ago with the mathematical proof of completeness, being a fundamental principle within formal hardware verification.
Within their research, Tobias and Michael were able to implement a prototype as Proof-Of-Principle which showed the functional feasibility for the underlying products. The methodology has been tested for a variety of processors and bus systems.
At the same time, thanks to projects with notable companies within the EDA and semiconductor industry, a network of experts was created. With their valuable feedback, the product ideas will be easy to integrate in industry processes.
To fund their spin-off, the team applied for the "EXIST Transfer of Research"-Program. A program sponsored by the German Federal Ministry for Economic Affairs and Energy which supports only outstanding, high-risk research projects. The funding has been granted.
The team is completed by Dr. Max Birtel for economic and financial support as well as Tim Burr as experienced Software Developer for further product development.
The project and the product development started 01 october 2020.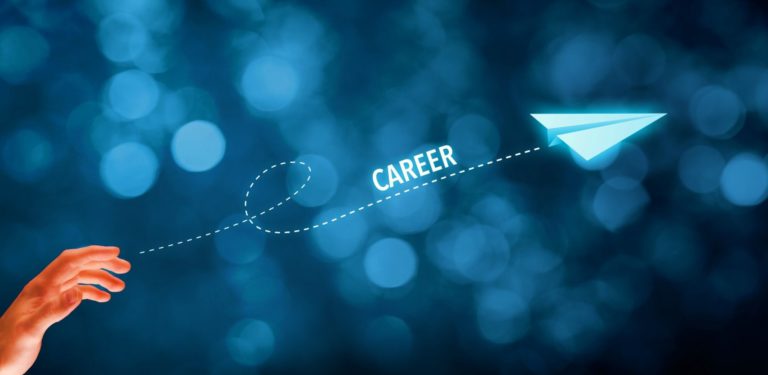 Opportunities for highperformer:
be an important player in a young startup with the chance to grow exponentially!
Lubis EDA offers innovative software solutions for the design of digital circuits. With our revolutionary software, customers are able to automate development processes which are nowadays still manually.
You're interested in seeing a company grow? You are organized and motivated?
You want to work with cutting-edge software technology in an rising industry?
Then don't hesitate: be part of our team and support us with you know-how!
What we offer
• flexible work time & homeoffice
• Exciting team events & personal development opportunities
• Insights in the startup world and a growing technology industry
Send us an Email via: contact@lubis-eda.com